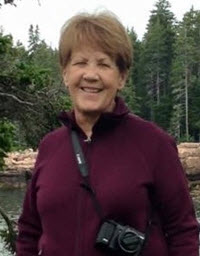 My name is Dianne Glick. I moved to St Louis in 2005 from Overland Park KS when Jerry Glick and I married. I have three grown children who reside in Tampa, Oak Ridge TN and Bozeman MT, four grown grandchildren and one (soon to be two!) great grandsons - the joys of my life.
I started playing bridge as a teenager with my mom and dad and played some duplicate long ago when married to Air Force officer. Life interrupted, and I spent 36 years as a real estate broker and single mom - not much time for bridge! I started playing duplicate again in Overland Park 12 or so years ago and became addicted!
When I moved to St Louis, I finally had the time to devote to hobbies and have so enjoyed bridge in St Louis with all the wonderful new friends I have made! I also enjoy travel, photography and piano. I will look forward to new experiences as a Board member.