WELCOME UNIT 143 of

GREATER ST. LOUIS

Thank you for making our local Regional tournament such a success! Compared to last year, our tournament can boast higher attendance and a strong financial outcome. This is particularly great news when tournaments across the country are experiencing lower attendance and weakening financial outcomes.

My sincere thanks go to each board member who spent this year evaluating every aspect of the Regional. Particular kudos to Mike Carmen, Tournament Chair, and Board Member Debbie Romero who assisted him.

Call or email me to share your suggestions and thoughts. Also if you played at the Regional, you should receive an email inviting you to share your experience through a survey. We want to know what you think.

Now it's time to focus on the October Sectional, October 19-21 at Blanchette Park. Play in your local bridge clubs to work on your partnerships. Hope to see you soon!

Becky Hubert

St. Louis Fall Sectional

October 19 - 21, 2018

Unit 143 presents NELL SCHNEIDER with

the Meritorious Service Award on Sunday

Unit 143 Annual Meeting Saturday at 6:30 PM

New Board Members Elected/Re-elected as of 11/1/18

Mark Boswell, Terry D'Amato, Estella Lau, John Welte

The following players reached masterpoint milestones during our Regional. Congratulations!

Barbara MacPeek Silver Life Master

Estella Lau Silver Life Master

Linda Badgley Bronze Life Master

Tommye Fleming Bronze Life Master

Jody Glatt Life Master

Fall 299er Bridge Tournament

Saturday Sept. 29 & Sunday Sept. 30, 2018

Open to all bridge players with <300 Masterpoints

Saturday: 2 single session stratified pairs events at

10 AM and 3 PM for 0 - 299 MP

Saturday: Single session stratified Pairs Event at

10 AM for 0-50 MP

Sunday: Single session stratified Pairs Event at 10 AM

Location: St. Louis Bridge Center, 1270 N. Price Rd., Olivette, MO 63132.

For reservations, information, or help with partnerships, contact Linda Seibert, 314-810-6487 or email 299reservation@gmail.com

Click here for tournament flyer and additional details.

Upcoming Events at Area Clubs

Be sure and take advantage of these fall classes to improve your game. Also let your friends know about the classes geared to beginners.

September

At J's Bridge Pad. Click here for details of the series listed below.

1. Conventions Plus Tuesdays @ 10 AM, Starts Sept 11.

2. Test Drive Bridge. For those wanting to learn bridge or needing a refresher course. Saturday Sept. 15, 9 AM to 4 PM.

3. Beginner Bridge Classes. Tuesdays at 1 PM beginning Sept 18

At St. Louis Bridge Center. Click here for details of the series listed below.

1. Bidding in the 21st Century. 8 classes beginning Sept. 10th. Mondays 1:30 - 3:30pm.

2. Play of the Hand in the 21st Century. 8 classes beginning Sept. 6. Thursdays 1:30 - 3:30pm.

3. Defense in the 21st Century. 8 classes beginning Sept. 11. Tuesdays 1:30 - 3:30pm.

October

St. Louis Bridge Center. Bridge in a Day. For those wanting to learn to play bridge. 9 AM to 4 PM. October 28, 2018. Click here for details

Check participating locations.

Unit 143 added the following new members last month:

Michael Brent

Jan Ellersieck

Lisa Gordley

Pat Phillips

Vicki Raiffie

Welcome them when you meet them at the table.

Unit membership is

1345

As a courtesy to our players, we will publish game cancellations of Edwardsville, IL Unit 223 games in the banner header if there is inclement weather.

It is with sadness that we note the passing of

Kevin Gritzke, August 3, 2018 Link to Obituary here

Mary Fort, July 14, 2018 Link to Obituary here

Charlene Bry, July 12, 2018. Link to Obituary here

We will publish names of Unit members who pass away from us

and link to an obituary published in the St. Louis Post Dispatch. Please notify us.

Unit 143 Board Meeting held on the second Wednesday of each month at

Creve Coeur Government Center Mtg Room 1, 7 PM

Review the recent Unit 143 IRS filing for 2016: Form 990-EZ

This is the current filing posted Mar. 2017.

Unit Masterpoint Races YTD

Life Master Milestones

Kudos to:

Ken Schwartz

*** New Bronze Life Masters ***

*** New Silver Life Master ***

*** New Ruby Life Master ***

*** New Gold Life Master ***

*** New Sapphire Life Master ***

*** New Diamond Life Master ***

*** New Emerald Life Master ***

*** New Platinum Life Master***

Milt Zlatic

*** New Grand Life Master***

*** Other Advancers ***

Carmen Fort

Marianne Galt

Linda Martin

Frank Levinson

Denorce Starks

Chris Fleagle

Carole Simon

Nancy Bartel

Dede Lambert

Patricia Steiner

The Colorado Springs analysis that they call

'Power Rankings'.

Frequently Asked Questions about Power Rankings.

Click here for our unit.

This analysis will continue to be available on the Honor Rolls page;

in the future, you can access from News/Membership Services.

ACBL launches new Learn to Play Bridge

Learn To Play Bridge can now be directly shared with friends and family

over the Internet. Play a hand and share it on Facebook, Twitter or through email!

bridge articles - geared toward the beginner/newcomer bridge player

Fringe Benefits of Bridge? Brainpower!!!
Playing your cards right can help keep you sharp long after retirement
by Jon Saraceno,  AARP Bulletin, March 2015
Bridge makes us use our brains.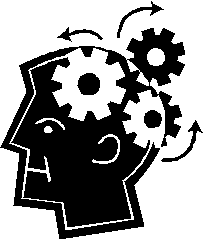 When doctors evaluate games that are most effective in
staving off dementia, bridge is always at the top of the list.
Bridge players are the most successful agers on earth.
Although it cannot cure Alzheimer's, bridge is a wonderful game
to slow the onset and progression of Alzheimer's.
University of CA, Irvine
Institute for Memory Impairments
and Neurological Disorders
***