WELCOME UNIT 143 of

GREATER ST. LOUIS

New Officers Elected on November 14:

President: Mark Boswell

Vice-President: Debbie Romero

Treasurer: Larry LaBrier (taking Becky Hubert's spot on the board)

Other Board Member Changes as of December 12:

Diane Deutch and Kelly White replacing Linda Siebert and Diane Glick




Thank you to all 299er's who attended Unit 143's tournament in March.  Due to a problem with the sanction at ACBL headquarters, the masterpoint awards for placing in the overalls were incorrect at the site.  However, that error has been corrected so that winners will receive Sectional rated awards. Hope to see you all at the May Sectional!

ATTENTION BRIDGE WINNERS




At 1:30pm on Friday, May 17, 2019, before the start of the pair events at the Sectional in St. Charles certificates, medallions, and Life Master pins will be presented to the Unit 143 2018 Ace of Club winners, Minni McKenny winners, and new Life Masters.  Congratulations to all!

Mark Boswell

St. Louis Spring Sectional

May 17-19, 2019

Blanchette Park Memorial Hall

1900 W. Randolph, St. Charles, MO

Congratulations to all the winners!

Click here to see all game results.

St. Louis

Gateway to the West Regional

August 12-18, 2019

Renaissance Hotel

Great Hospitality Mornings &

Post-Afternoons

thru SAT
Starting Times 10 am, 2:30 pm, & 7:30 pm
Most Main Events Moved to Daytime
Daily I/N 499er Pairs Mon - Sat (replacing 299er pairs)

Mon 2:30 pm & 7:30 pm
Tues thru Sat 10 am & 2:30 pm

Added 2-Session Evening Stratified Swiss Thurs & Fri

(replacing 2nd Evening KO)
Added Evening Zip Swiss Team Sat (replacing Combo Pairs/Teams)
Only Swiss Teams Events on Sun

Bracketed Swiss (0-3000)
A/X/Y Swiss (0-4000/4000-6000/6000+)

Click HERE for 2-page tournament schedule

Youth Bridge Camp 2019

June 23-29

Lake WilliamsonChristian Center, Carlinville, Illinois

This is a seven-day residential camp for students entering 6th through 10th grades in the Fall 2019 put on by the Youth Bridge Education Organization.

Click here for more information

Full scholarship available for student residing in Unit 143. Click here for scholarship application.

Unit 143 Spring 299er Tournament

Saturday, March 16 and Sunday, March 17, 2019

St. Louis Bridge Center

CONGRATULATIONS to all the winners:

Brad and Peggy Karner - 1st in A (Sat. morning)

David Poos and Lloyd Hill - 1st in B (Sat. morning)

Elizabeth Mayer and Mary Smith - 1st in C (Sat. morning)

Click here for more Saturday morning results

Liz Teasdale and Ann Wilkerson - 1st in A (afternoon)

Click here for more Saturday afternoon results

Click here to see the presentation on Winning Swiss Team Strategy

Click here for Swiss Team results

Congratulations to new Diamond Life Master Debbie Romero!

2019 Datebook Updates

District 8 GNT Final: Saturday May 4 and Sunday May 5 in Sherman, IL (Springfield)

District 8 NAP Final: Sunday November 10 instead of Saturday November 9

The March I/N Tournament has been moved up one week to avoid conflict with the Nationals. Now Saturday March 16 and Sunday March 17. Same place - St Louis Bridge Center.

Upcoming Events at Area Clubs

Be sure and take advantage of these classes to improve your game. Also let your friends know about the classes geared to beginners.

Duplicate Bridge is a Senior Olympics Event (as part of the JCCA St. Louis Senior Olympics) at the St. Louis Bridge Center on Friday, May 24 at 2:30. For information on how to compete for an Olympic Medal in a sanctioned game, or to register for the event, visit the website at www.stlouisbridge.org.

Barbara Seagram, internationally recognized bridge teacher, player and (co)author of more than 24 published books, including the award winning 25 Bridge Conventions You Should Know, will conduct a three-session seminar Friday, June 14th, and Saturday, June 15th. For complete information, or to register, visit the website at http://www.stlouisbridge. org.

Check participating locations.

Unit 143 added the following new members last month:

Eileen Behrents

Arlene Caplan

Michael Kalish

Carol A Latz

Joyce J Lehman

Welcome them when you meet them at the table.

Unit membership is

1303

As a courtesy to our players, we will publish game cancellations of Edwardsville, IL Unit 223 games in the banner header if there is inclement weather.

It is with sadness that we note the passing of

Betty Freeman James, May 13 click here for obituary

We will publish names of Unit members who pass away from us

and link to an obituary published in the St. Louis Post Dispatch. Please notify us.

Unit 143 Board Meeting held on the second Wednesday of each month at

Creve Coeur Government Center Mtg Room 1, 7 PM

Review the recent Unit 143 IRS filing for 2016: Form 990-EZ

This is the current filing posted Mar. 2017.

Unit Masterpoint Races YTD

Life Master Milestones

Kudos to:

Linda L Myers

Steve H Reiss

Mary Ann Shepard

*** New Bronze Life Masters ***

*** New Silver Life Master ***

Carol Jablonow

John W Kraemer

*** New Ruby Life Master ***

*** New Gold Life Master ***

*** New Sapphire Life Master ***

*** New Diamond Life Master ***

Debra C Romero

*** New Emerald Life Master ***

*** New Platinum Life Master***

*** New Grand Life Master***

*** Other Advancers ***

Sindi Haxhi

Renee Marver

Lucy L Danis

Michael Isserman

Irene R Kessler

Dennis Krueger

Judy Larson

Linda Lee

Rick Londeree

Mary E Lutz

Ellen Lieberman

Michael G Richter

Judith Glaser

Jerry Dutra

Lee P Steuby

Ann P Wilkerson

Lisa D Lampen

Stephen E Myers

The Colorado Springs analysis that they call

'Power Rankings'.

Frequently Asked Questions about Power Rankings.

Click here for our unit.

This analysis will continue to be available on the Honor Rolls page;

in the future, you can access from News/Membership Services.

ACBL launches new Learn to Play Bridge

Learn To Play Bridge can now be directly shared with friends and family

over the Internet. Play a hand and share it on Facebook, Twitter or through email!

bridge articles - geared toward the beginner/newcomer bridge player

Fringe Benefits of Bridge? Brainpower!!!
?Playing your cards right can help keep you sharp long after retirement
by Jon Saraceno, ?AARP Bulletin, March 2015
Bridge makes us use our brains.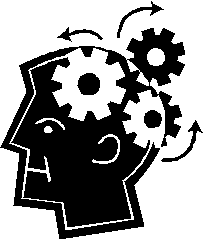 When doctors evaluate games that are most effective in
staving off dementia, bridge is always at the top of the list.
Bridge players are the most successful agers on earth.
Although it cannot cure Alzheimer's, bridge is a wonderful game
to slow the onset and progression of Alzheimer's.
University of CA, Irvine
Institute for Memory Impairments
and Neurological Disorders
***