WELCOME UNIT 143 of

GREATER ST. LOUIS




All bridge players and all non-bridge players are cordially invited to this area's premier bridge tournament being held August 12-18, 2019, at the Renaissance Hotel near the STL airport.  Events are available for every level of play from brand new players through experts.  Even if you have never played, you are more that welcome to come and find out what bridge is all about.  On Monday there is a free lecture and free playing event designed just for new players.  Another thing you could do is come and ask anyone before an event starts who is a director (selling entries) or anyone at the registration desk about how you can watch bridge being played for as long as you like and learn about this great game.  People who become involved in bridge often enjoyed other card games, board games, and/or puzzles of all kinds before coming to bridge or played it many years ago and have interest in taking it up again.  Links below will lead to the full schedule for this Regional tournament.  I hope to see you there.

Mark Boswell

Notice of ACBL Unit 143 Director Openings

 

The ACBL Unit 143 Board has approved the following slate of candidates for the board of directors for four three- year terms commencing November 1, 2019:

 

    Jim Cooper


    Maureen Curran


    Diane Deutch (incumbent)

    Kelly White (incumbent)




In accordance with the Unit By-Laws, these candidates will be automatically elected if no valid Unit 143 member petitions are received by the Unit Secretary Dennis Abeln by August 20, 2019.  If petition(s) are received, a runoff election will be held during the annual Unit 143 membership meeting at the October, 2019 St. Louis Sectional.  For details on how to petition

 

for a director opening, refer to the Unit 143 By-Laws Article VII.

  .

Qualifications for NAP (North American Pairs) currently being held at the Unit Clubs June, July and August. See calendar for specific dates at each club.

Click here for flyer.

St. Louis

Gateway to the West Regional

August 12-18, 2019

Renaissance Hotel

Daily Bulletins

In order to view the daily bulletins, you will need to have the free Adobe Acrobat reader installed on your computer. Get Adobe Acrobat here.

Great Hospitality Mornings &

Post-Afternoons

thru SAT
Starting Times 10 am, 2:30 pm, & 7:30 pm
Most Main Events Moved to Daytime
Daily I/N 499er Pairs Mon - Sat (replacing 299er pairs)

Mon 2:30 pm & 7:30 pm
Tues thru Sat 10 am & 2:30 pm

Added 2-Session Evening Stratified Swiss Thurs & Fri

(replacing 2nd Evening KO)
Added Evening Zip Swiss Team Sat (replacing Combo Pairs/Teams)
Only Swiss Teams Events on Sun

Bracketed Swiss (0-3000)
A/X/Y Swiss (0-4000/4000-6000/6000+)

Click HERE for 2-page tournament schedule

Renaissance Hotel

9801 Natural Bridge Road, St. Louis, MO 63134


2019 Datebook Updates

District 8 NAP Final: Sunday November 10 instead of Saturday November 9

The Unit Game scheduled for Saturday evening, March 16 has been moved to Saturday evening, October 5.

Upcoming Events at Area Clubs

Be sure and take advantage of the many classes offered thoughout the area to help improve your game. Also let your friends know about the classes geared to beginners.

Check participating locations.

Unit 143 added the following new members last month:

Ruthy A Kolker

Ken McGarrahan

Ellen S Otsuka

Welcome them when you meet them at the table.

Unit membership is

1295

As a courtesy to our players, we will publish game cancellations of Edwardsville, IL Unit 223 games in the banner header if there is inclement weather.

It is with sadness that we note the passing of

We will publish names of Unit members who pass away from us

and link to an obituary published in the St. Louis Post Dispatch. Please notify us.

Unit 143 Board Meeting held on the second Wednesday of each month at

Creve Coeur Government Center Mtg Room 1, 7 PM

Unit Masterpoint Races YTD

Life Master Milestones

Kudos to:

Mark T Behling

*** New Bronze Life Masters ***

Robert Daniels

Linda McHoney

*** New Silver Life Master ***

*** New Ruby Life Master ***

*** New Gold Life Master ***

Norman L Goldman

*** New Sapphire Life Master ***

*** New Diamond Life Master ***

*** New Emerald Life Master ***

*** New Platinum Life Master***

*** New Grand Life Master***

*** Other Advancers ***

Nancy R Bell

Mary K Graham

Lloyd P Hill

John Nies

Mary Nies

Carol A Stampley

Daniel R Frank

Meryle G Moldane

Bill P Morton

Marilyn L Spieldoch

Marsha B Grazman

Ruth E Husted

Rick Londeree

Mary Joan Woods

The Colorado Springs analysis that they call

'Power Rankings'.

Frequently Asked Questions about Power Rankings.

Click here for our unit.

This analysis will continue to be available on the Honor Rolls page;

in the future, you can access from News/Membership Services.

ACBL launches new Learn to Play Bridge

Learn To Play Bridge can now be directly shared with friends and family

over the Internet. Play a hand and share it on Facebook, Twitter or through email!

bridge articles - geared toward the beginner/newcomer bridge player

Fringe Benefits of Bridge? Brainpower!!!
?Playing your cards right can help keep you sharp long after retirement
by Jon Saraceno, ?AARP Bulletin, March 2015
Bridge makes us use our brains.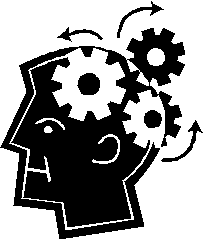 When doctors evaluate games that are most effective in
staving off dementia, bridge is always at the top of the list.
Bridge players are the most successful agers on earth.
Although it cannot cure Alzheimer's, bridge is a wonderful game
to slow the onset and progression of Alzheimer's.
University of CA, Irvine
Institute for Memory Impairments
and Neurological Disorders
***