WELCOME UNIT 143 of

GREATER ST. LOUIS

Hey, Bridge Lovers! The Regional tournament runs August 13-19 at the Renaissance Hotel near the airport at 9801 Natural Bridge. There are games morning, afternoon, and evening once the tournament begins Monday the 13th at 2 PM.

No matter your level, there is a game for you! Bruce Greenspan kicks the week off with a free lecture designed specifically for I/Ns followed by a free game (black points only) for those with 0-20 masterpoints.

No question the tournament provides opportunity for lots of points and fun. Hope to see you there!

Becky Hubert

St. Louis Gateway to the West Regional

August 13 - 19, 2018

For game results, click here

For Daily Bulletins, click date below

For daily schedule, click here

For complete two-page schedule, click here

For tournament information at a glance, click here

To receive the DAILY BULLETIN via email each morning, email your ACBL # (typed in Subject Line) to FastResultsHelpDesk@gmail.com. There is no need for any message in the body of the email.

To receive GAME RESULTS delivered to email or text, here's how to sign up for ACBL Live:

1. Log into your MyACBL Portal <https://web3.acbl.org/login>

2. Go to Privacy Settings (Located under Membership)

3. Change privacy preferences to SUBSCRIBE for General Email Communication and/or SUBSCRIBE for Cell Phone Text Communication

Notice of Four In-Metro Unit 143 Board of Director Openings as of November 1, 2018

The board-approved slate of candidates that will fill these openings in the absence of any petitions is comprised of: (listed in alphabetial order)

Mark Boswell (incumbent)

Terry D'Amato

Estella Lau

John Welte

An election will be held at the Unit 143 Annual Meeting on Saturday of the October Sectional if valid petitions are received to elect Directors from the above board slate and from petitioners. Click here for details on how to petition for one of these openings.

Deadline for petitions is August 20, 2018

Upcoming Events at Area Clubs

July

J's Bridge Pad. Modern Conventions Class, June 12 - August 7, 10:00 AM. Click here for details.

Check participating locations.

Unit 143 added the following new members last month:

Robert Beekman

Arlan Dekock

Paul Enger

Daniel Frank

Robert Greenberg

Barabra Harty

Sindi Haxhi

Ellen Heitz

Nancy Tankersley

Welcome them when you meet them at the table.

Unit membership is

1337

As a courtesy to our players, we will publish game cancellations of Edwardsville, IL Unit 223 games in the banner header if there is inclement weather.

It is with sadness that we note the passing of

Mary Fort, July 14, 2018 Link to Obituary here

Charlene Bry, July 12, 2018. Link to Obituary here

We will publish names of Unit members who pass away from us

and link to an obituary published in the St. Louis Post Dispatch. Please notify us.

Unit 143 Board Meeting held on the second Wednesday of each month at

Creve Coeur Government Center Mtg Room 1, 7 PM

Review the recent Unit 143 IRS filing for 2016: Form 990-EZ

This is the current filing posted Mar. 2017.

Unit Masterpoint Races YTD

Life Master Milestones

Kudos to:

Kae Williams

*** New Bronze Life Masters ***

*** New Silver Life Master ***

*** New Ruby Life Master ***

*** New Gold Life Master ***

*** New Sapphire Life Master ***

*** New Diamond Life Master ***

*** New Emerald Life Master ***

*** New Platinum Life Master***

Milt Zlatic

*** New Grand Life Master***

*** Other Advancers ***

Paulette Bauman

Kevin Gritzke

Miriam House

Julie Rogers

Robert Lewis

Michael Bobroff

Karen Crayne

Susan Eiger

Geralyn Wiele

Nancy Labrier

Carol Wagner

Lisa Lampen

The Colorado Springs analysis that they call

'Power Rankings'.

Frequently Asked Questions about Power Rankings.

Click here for our unit.

This analysis will continue to be available on the Honor Rolls page;

in the future, you can access from News/Membership Services.

ACBL launches new Learn to Play Bridge

Learn To Play Bridge can now be directly shared with friends and family

over the Internet. Play a hand and share it on Facebook, Twitter or through email!

bridge articles - geared toward the beginner/newcomer bridge player

Fringe Benefits of Bridge? Brainpower!!!
Playing your cards right can help keep you sharp long after retirement
by Jon Saraceno,  AARP Bulletin, March 2015
Bridge makes us use our brains.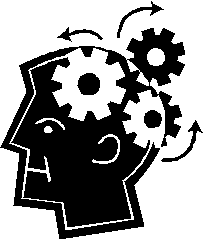 When doctors evaluate games that are most effective in
staving off dementia, bridge is always at the top of the list.
Bridge players are the most successful agers on earth.
Although it cannot cure Alzheimer's, bridge is a wonderful game
to slow the onset and progression of Alzheimer's.
University of CA, Irvine
Institute for Memory Impairments
and Neurological Disorders
***