WELCOME UNIT 143 of

GREATER ST. LOUIS




Thanks to all the wonderful bridge players who attended the 2019 St. Louis Regional and made the tournament a huge success.  Many local players volunteered to work at the tournament and greatly contributed to its success.  Special thanks go out to Mike Carmen, Tournament Chair; Jennifer Luner, Daily Bulletin; Phyllis Siegel, Partnerships; Debbie Romero, Caddies; Dian Brazier, Hospitality; and Linda Seibert, Registration.




Coming up is your St. Louis Fall Sectional October 18-20, 2019.  Check this site for details. Hope to see you all there!

Mark Boswell

Notice of ACBL Unit 143 Director Changes

Debbie Romero resigned from Unit 143's Board of Directors effective August 30.  At the September 11 board meeting, the board nominated and elected John Levis to replace Debbie.  John will complete Debbie's term which ends Oct 31, 2020.




No petitions to join the board of directors were received by the August 20 deadline so no runoff election is needed.  The four nominated candidates automatically take office on November 1.





Current board members Diane Deutch and Kelly White were serving as board-appointed members and will commence duly elected three-year terms on November 1. 





Incoming new board member Maureen Curran will join the board for a three year term commencing November 1. 





Incoming new board member Jim Cooper resigned his position on the board on September 3.  The board of directors will elect a replacement to complete Jim's three-year term which would have begun November 1.  The nomination process is underway.




St. Louis Fall Sectional

October 18-20, 2019 

Click HERE for full results.

 

Tournament Director: Rick Beye
Tournament Chair:  Mike Carmen macrtd@gmail.com
Partnerships: Phyllis Siegel unit143pship@gmail.com

2019 Canfield Bridge Builder Award Winners

Michael Bono and Sue Perez

Click here for press release.

2019 Datebook Updates

District 8 NAP Final: Sunday November 10 instead of Saturday November 9

Upcoming Events at Area Clubs

Be sure and take advantage of the many classes offered thoughout the area to help improve your game. Also let your friends know about the classes geared to beginners.

*****

Phillip Alder will be conducting Seminar Workshop events at the St. Louis Bridge Center:




World's Best Bridge Topic- Win More Tricks

Thursday, December 12, 2:00 to 4:30


Click here for flyer.

Check participating locations.

Unit 143 added the following new members last month:

Kathy Anderson

Gerald Bamberger

Katherine D Driscoll

Welcome them when you meet them at the table.

Unit membership is

1290

As a courtesy to our players, we will publish game cancellations of Edwardsville, IL Unit 223 games in the banner header if there is inclement weather.

It is with sadness that we note the passing of

Beryl Shapiro, September 8 click here for obituary

We will publish names of Unit members who pass away from us

and link to an obituary published in the St. Louis Post Dispatch. Please notify us.

Unit 143 Board Meeting held on the second Wednesday of each month at

Creve Coeur Government Center Mtg Room 1, 7 PM

Unit Masterpoint Races YTD

Life Master Milestones

Kudos to:

Barbara Frith

Patricia K Lazaroff

Joann Sandler

Jay I Sarver

Laurie L Stern

Darlene V Trenholm

Robert A Vetter

*** New Bronze Life Masters ***

Lisa P Eisenstein

Barbara Frith

Betty Goran

Joann Sandler

Laurie M Stern

*** New Silver Life Master ***

Robert W Dempsey

*** New Ruby Life Master ***

Hall B Whitaker

*** New Gold Life Master ***

*** New Sapphire Life Master ***

*** New Diamond Life Master ***

*** New Emerald Life Master ***

*** New Platinum Life Master***

*** New Grand Life Master***

*** Other Advancers ***

Susan Dearth

Roz Rothman

Polly P Rutherford

Paul M Vandivort

Stephen J Walko

Shrikant P Jategaonkar

Brenda J Lessel

Marilyn K Cooper

Joe Fleagle

Barbara Gossow

Patricia A Clark

Karen R Bettis

Aloys H Faenger

Barbie Freund

Charles P Johnson

Bradley L Karner

Peggy Karner

Debb Keniley

Elizabeth N Mayer

Mimi Menousek

Simeon N Prager

Bertram N Risch

Bob L Schaefer

Carol Wagner

David Q Wells

Martha J Ludewig

The Colorado Springs analysis that they call

'Power Rankings'.

Frequently Asked Questions about Power Rankings.

Click here for our unit.

This analysis will continue to be available on the Honor Rolls page;

in the future, you can access from News/Membership Services.

ACBL launches new Learn to Play Bridge

Learn To Play Bridge can now be directly shared with friends and family

over the Internet. Play a hand and share it on Facebook, Twitter or through email!

bridge articles - geared toward the beginner/newcomer bridge player

Fringe Benefits of Bridge? Brainpower!!!
?Playing your cards right can help keep you sharp long after retirement
by Jon Saraceno, ?AARP Bulletin, March 2015
Bridge makes us use our brains.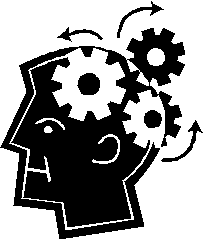 When doctors evaluate games that are most effective in
staving off dementia, bridge is always at the top of the list.
Bridge players are the most successful agers on earth.
Although it cannot cure Alzheimer's, bridge is a wonderful game
to slow the onset and progression of Alzheimer's.
University of CA, Irvine
Institute for Memory Impairments
and Neurological Disorders
***