WELCOME UNIT 143 of

GREATER ST. LOUIS

Milt Zlatic, a gentleman and friend to all bridge players, received his award at the St. Louis Fall Sectional for being the Player of the Year for 2019 .  He celebrated his victory there in the best possible way I could possibly think of by winning the most number of Masterpoints at the tournament.  Congratulations to Milt.




What makes bridge such a wonderful game for so many people?  I have always believed that its greatness comes in part because it can be enjoyed at so many different skill levels and for many different reasons.  Also, no matter how long you have played and no matter how hard you have worked on your game, there always has been and always will be room for improvement.  Bridge is never boring because every hand that has been played is unique from any other hand  even though you may have played the game for only weeks or for decades.   I personally enjoy the challenges of both bidding and play.  Unlike chess, bridge requires cooperation with a partner, has two opponents and not just one, is a game of chance in that probability plays a key part in the game, requires many decisions to be made fairly quickly, and the cards (assets) you hold for each hand are never equal to your opponents cards and are never the exact same as any other hand.  Even though I have played bridge for many years, it virtually always involves something new and different every session. Bridge is always tossing something new at you.




If you have played bridge socially or have never played the game I invite you to contact the bridge clubs listed in this site.  All of them would be glad to assist you in becoming involved in the game regardless of your experience, skill level, or interest.  All will enthusiastically help you even if you have never played the game at all.

Mark Boswell

President, Unit 143

Notice of ACBL Unit 143 Director Changes




Jan Potts was elected by the board to complete the three-year term of Larry LaBrier who resigned.

THERE IS CURRENTLY AN OPEN BOARD MEMBER POSITION.




😀 In the spirit of friendliness at our games, please try to always wear your nametags! 😀

2-Day Unit 143

Spring 299er Bridge Tournament

March 28-29, 2020

St. Louis Bridge Center

This tournament is open to all bridge players with less than 300 ACBL masterpoints.

Click here for more information.

Youth Bridge Camp

June 21-27, 2020

Lake Williamson Retreat Center

Carlinville, Illinois

For students entering 6th-10th grade in the fall

"Our camp features an interactive, "cards on the table" style of learning that engages students as soon as they sit down at the table. All skill levels are welcome and catered to with small class sizes focusing on the tips and tricks that will help them improve no matter their level of bridge expertise. The camp has a beautiful lake for canoeing and swimming; and we also manage to squeeze in activities like black-light dodgeball, archery, and s'mores cooked on a bonfire. Meals are served buffet style and the accommodations are air conditioned."

Click here for details

2020 Datebooks

The new datebooks are now available for players to pick up at any Unit 143 Club.

Upcoming Events at Area Clubs

Be sure and take advantage of the many classes offered thoughout the area to help improve your game. Also let your friends know about the classes geared to beginners.

*****

Check participating locations.

Unit 143 added the following new members last month:

Fadel Alkilani

Sharon M Hollander

Raymond J.Roettger

Fran Mannis

Alex Newman

John H Niemeyer

Carolyn M Roettger

Sharon Salls

Diane Sher

Michael Zeng

Welcome them when you meet them at the table.

Unit membership is

1257

As a courtesy to our players, we will publish game cancellations of Edwardsville, IL Unit 223 games in the banner header if there is inclement weather.

It is with sadness that we note the passing of

Dennis Spencer, January 14 - click here for obituary

Elizabeth Studt, January 29 - click here for obituary

We will publish names of Unit members who pass away from us

and link to an obituary. Please notify us.

Unit 143 Board Meeting held on the second Wednesday of each month at

Creve Coeur Government Center Mtg Room 1, 7 PM

Unit Masterpoint Races YTD

Life Master Milestones

Kudos to:

*** New Bronze Life Masters ***

Kathy Hagedorn

Tony Ponzar

*** New Silver Life Master ***

*** New Ruby Life Master ***

*** New Gold Life Master ***

*** New Sapphire Life Master ***

*** New Diamond Life Master ***

*** New Emerald Life Master ***

*** New Platinum Life Master***

*** New Grand Life Master***

*** Other Advancers ***

Bonnie B Engler

Joan R Daniels

Jane R Hutcherson

Susan Kottler

Dennis Krueger

Rick Armstrong

The Colorado Springs analysis that they call

'Power Rankings'.

Frequently Asked Questions about Power Rankings.

Click here for our unit.

This analysis will continue to be available on the Honor Rolls page;

in the future, you can access from News/Membership Services.

ACBL launches new Learn to Play Bridge

Learn To Play Bridge can now be directly shared with friends and family

over the Internet. Play a hand and share it on Facebook, Twitter or through email!

bridge articles - geared toward the beginner/newcomer bridge player

Fringe Benefits of Bridge? Brainpower!!!
?Playing your cards right can help keep you sharp long after retirement
by Jon Saraceno, ?AARP Bulletin, March 2015
Bridge makes us use our brains.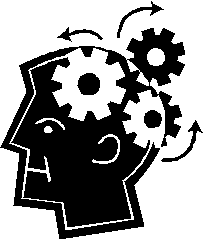 When doctors evaluate games that are most effective in
staving off dementia, bridge is always at the top of the list.
Bridge players are the most successful agers on earth.
Although it cannot cure Alzheimer's, bridge is a wonderful game
to slow the onset and progression of Alzheimer's.
University of CA, Irvine
Institute for Memory Impairments
and Neurological Disorders
***