WELCOME

UNIT 143 of

GREATER ST. LOUIS

Hello! Our web page is published by the Board of Directors for the benefit of our members and those interested in what we offer in Unit 143 of Greater St. Louis ACBL.

Becky Hubert, President

299er Tournament March 2017

St. Louis Spring Sectional

Blanchette Park Memorial Hall, St. Charles

May 19-21, 2017

Click here for tournament flyer

Unit 143 will present Tom Oppenheimer

with the Meritorious Service Award

on Sunday, May 21.

Tom enjoying his other favorite sport

Two Youth Bridge Camps Summer 2017

1. High School Bridge Camp, June 11-17, St. Joseph MO. Residential camp on campus of Missouri Western State University for students of all skill levels who are entering grades 10-12 in Fall of 2017. Click here for link to flyer.

2. Youth Bridge Camp, June 25-July 1, Lake Williamson Center, Carlinville, IL. For players of all experience levels who are entering grades 6-10 in the Fall of 2017. Click here for link to flyer.

SCHOLARSHIP APPLICATION FOR 2 STUDENTS RESIDING IN UNIT 143

To be considered, write a short paragraph (200 – 500 words) titled:   

                "Why I Would Like a Scholarship to Attend the Youth Bridge Camp."

Email to leehastings@charter.net    

Deadline: Midnight on Friday, June 2nd, 2017

St. Louis Gateway to the West Regional

August 14-20, 2017

Click here for tournament flyer

Check participating locations.

As a courtesy to our players, we will publish game cancellations of Edwardsville, IL Unit 223 games in the banner header if there is inclement weather.

We will publish names of Unit members who pass away from us

and link to an obituary published for two weeks in the St. Louis Post Dispatch. Please notify us.

Unit 143 Board Meeting held on the second Wednesday of each month at

Creve Coeur Government Center Mtg Room 1, 7 PM

Review the recent Unit 143 IRS filing for 2015: Form 990-EZ

This is the current filing posted Mar. 2017.

We added 8 new members last month.

Welcome them when you see them at the table!

Unit membership is

1353

Unit Masterpoint Races YTD

Life Master Milestones

NOTE 2 NEW LIFE MASTER LEVELS

Kudos to:

*** New Life Masters ***

*** New Bronze Life Masters ***

*** New Silver Life Master ***

*** New Ruby Life Master ***

*** New Gold Life Master ***

Jane Ettelson

*** New Sapphire Life Master ***

***

New Diamond Life Master

***

*New Emerald Life Master *

*** New Platinum Life Master***

*** New Grand Life Master***

*** Other Advancers ***

James Banther

Kerry L. Holekamp

Susan Kottler

Leslie Lux

Betty Nenninger

Mary Jo VonAllmen

Norman Jones

Richard Linkemer

Sue Matula

Linda Nemanick

David Soshnik

Ann Crowley

Fran Orlando

Bertram Risch

Jane Rouse

Diane Deutch

Jason Patton

Allan Curtis

 

 

The Colorado Springs analysis that they call

'Power Rankings'.

Frequently Asked Questions about Power Rankings.

Click here for our unit.

This analysis will continue to be available on the Honor Rolls page;

in the future, you can access from News/Membership Services.

ACBL launches new Learn to Play Bridge

Learn To Play Bridge can now be directly shared with friends and family

over the Internet. Play a hand and share it on Facebook, Twitter or through email!

bridge articles - geared toward the beginner/newcomer bridge player

Fringe Benefits of Bridge? Brainpower!!!
Playing your cards right can help keep you sharp long after retirement
by Jon Saraceno,  AARP Bulletin, March 2015
Bridge makes us use our brains.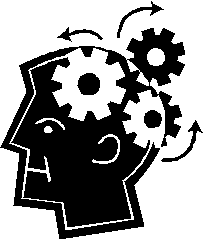 When doctors evaluate games that are most effective in
staving off dementia, bridge is always at the top of the list.
Bridge players are the most successful agers on earth.
Although it cannot cure Alzheimer's, bridge is a wonderful game
to slow the onset and progression of Alzheimer's.
University of CA, Irvine
Institute for Memory Impairments
and Neurological Disorders
***