WELCOME UNIT 143 of

GREATER ST. LOUIS

Our last tournament of the year begins Friday Oct. 19th and ends on Sunday the 21st at Blanchette Park in St. Charles. We have fun games, silver points to award, great food, and many nice and welcoming bridge players. I hope to see you there! If you need a partner, don't forget to call our Partnership Chair, Linda Seibert at 314-810-6487.

This is always a bittersweet time of year. Wonderful Board members will be stepping down, all of whom have served with insight, leadership, and hard work. I will personally miss Mary Dolan, Dianne Glick, Jeff Kopolow, Linda Seibert, and Mark Ziegelman.

On the other hand, we have the pleasure of adding Terry D'Amato, Estella Lau, and John Welte to the Board. We welcome you to a great group of Board members. The Board is committed to providing YOU fun and challenging tournaments. Let us know how to improve!

Hope to see you at the Sectional.

Becky Hubert

St. Louis Fall Sectional

October 19 - 21, 2018

Unit 143 presents NELL SCHNEIDER with

the Meritorious Service Award on Sunday

Unit 143 Annual Meeting Saturday at 6:30 PM

New Board Members Elected/Re-elected as of 11/1/18

Mark Boswell, Terry D'Amato, Estella Lau, John Welte

Fall 299er Bridge Tournament

Thanks to Director Beth Percich and to Mark Zeigelman, Tournament Chair, for a weekend of fun competition and delicious hospitality. A good time was had by all!

Congratulations to all participants. Pictured below are the overall event winners.

Ken & Susan Eiger

1st in A and B

Saturday Morn and Sunday

Ken Obrecht & Pat Phillips

1st in C

Saturday Morn

Mark Behling &

Darlene Tenhelm

1st in A

Saturday Aft

Nancy & Larry Labrier

1st in B

Saturday Aft

Linda Nemanick&Ken Obrecht1st in C

Saturday Aft

Linda & Richard Nemanick

1st in C Sunday

Upcoming Events at Area Clubs

Be sure and take advantage of these fall classes to improve your game. Also let your friends know about the classes geared to beginners.

October

St. Louis Bridge Center. Bridge in a Day. For those wanting to learn to play bridge. 9 AM to 4 PM. October 28, 2018. Click here for details

At J's Bridge Pad. Click here for details of classes listed below.

1. Mentor Game, Wednesdays, 6:30 - 8:30 PM. Discussion follows each hand.

2. 2/1/ System Class, Saturday 9 AM to 4 PM, Saturday, Oct. 27, 2018.

3. 8-class series on Modern Conventions will begin late October. Starting date to be determined.

Check participating locations.

Unit 143 added the following new members last month:

Nancy Bell

James Hawk

Carol Horack

Nathan Loafman

Jeanne Mulligan

Loretta Ross

Juli Timney

Welcome them when you meet them at the table.

Unit membership is

1344

As a courtesy to our players, we will publish game cancellations of Edwardsville, IL Unit 223 games in the banner header if there is inclement weather.

It is with sadness that we note the passing of

Mary Jane Vehige, October 10, 2018 link to Obituary here

Alan Broddon, September 28, 2018 link to Obituary here

We will publish names of Unit members who pass away from us

and link to an obituary published in the St. Louis Post Dispatch. Please notify us.

Unit 143 Board Meeting held on the second Wednesday of each month at

Creve Coeur Government Center Mtg Room 1, 7 PM

Review the recent Unit 143 IRS filing for 2016: Form 990-EZ

This is the current filing posted Mar. 2017.

Unit Masterpoint Races YTD

Life Master Milestones

Kudos to:

Tommye Fleming

Linda Helm

Chris Newman

*** New Bronze Life Masters ***

Delaine Boyd

Joseph Butkiewicz

Ann Lemp

Stephen Russell

Diana Votaw

*** New Silver Life Master ***

Estella Lau

John Levis

Barbara MacPeek

*** New Ruby Life Master ***

Hong Liu

*** New Gold Life Master ***

*** New Sapphire Life Master ***

*** New Diamond Life Master ***

*** New Emerald Life Master ***

Susan Perez

*** New Platinum Life Master***

*** New Grand Life Master***

*** Other Advancers ***

Robert Beekman

Jan Ellersieck

Paul Enger

Daniel Frank

Philip Salvati

Julie Thorpe

Gene Coffman

Donald Collins

Terry Dunagan

Mary Frank

Marilyn Johnston

Kathleen Kornberger

Susan Kramer

Ulla Nolan

Bob Barley

Michael Bono

Michael Caldwell

Kenneth Tacony

Felicia Bamer

Richard Chase

Terry D'Amato

Robert Gardiner

Harvey Rudman

David Soshnik

Zack Bettis

Cathy Galan

Jody Glatt

Carolyn Gunter

Dale Liefer

Vicky Stringer

Cheryl Ward

Ken Deutch

Douglas Larson

The Colorado Springs analysis that they call

'Power Rankings'.

Frequently Asked Questions about Power Rankings.

Click here for our unit.

This analysis will continue to be available on the Honor Rolls page;

in the future, you can access from News/Membership Services.

ACBL launches new Learn to Play Bridge

Learn To Play Bridge can now be directly shared with friends and family

over the Internet. Play a hand and share it on Facebook, Twitter or through email!

bridge articles - geared toward the beginner/newcomer bridge player

Fringe Benefits of Bridge? Brainpower!!!
Playing your cards right can help keep you sharp long after retirement
by Jon Saraceno,  AARP Bulletin, March 2015
Bridge makes us use our brains.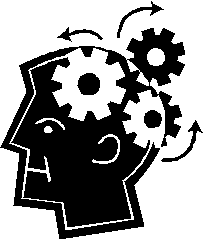 When doctors evaluate games that are most effective in
staving off dementia, bridge is always at the top of the list.
Bridge players are the most successful agers on earth.
Although it cannot cure Alzheimer's, bridge is a wonderful game
to slow the onset and progression of Alzheimer's.
University of CA, Irvine
Institute for Memory Impairments
and Neurological Disorders
***