WELCOME UNIT 143 of

GREATER ST. LOUIS

All Games and classes at J's Bridge Pad are cancelled after Lee's 10 am game on Monday, March 16 until further notice.

Games and classes at Saint Louis Bridge Center will be suspended after the 10 am game on Friday, March 13.

 

The Board, like everyone else, has been closely following the Coronavirus situation.  Though the number of cases in our immediate area is still low (only a single case as of March 12), it seems prudent at this time to suspend our play until April 14, barring a change in conditions that warrants a modification of our plan.  We will re-evaluate the situation at least weekly and hope to re-open the Center ASAP.

 

We will work to keep you informed by email, on our website, via Facebook and through announcements on our phone answering machine at (314)569-1430.

 

We would like to commend all who have been playing over the last week or two for how they have respected each other and improved their hygiene.  Hopefully, we can carry this forward when we start playing again.

Due to the on-going medical crisis, the Unit 143 board has decided to cancel the upcoming Sectional that was scheduled for May 15-17, 2020. More than anything, we want all our bridge playing family to remain safe.  Hopefully, life will allow live bridge tournaments to be held again reasonably soon.




Mark Boswell

President, Unit 143

Notice of ACBL Unit 143 Director Changes




Jan Potts was elected by the board to complete the three-year term of Larry LaBrier who resigned.

THERE IS CURRENTLY AN OPEN BOARD MEMBER POSITION.




😀 In the spirit of friendliness at our games, please try to always wear your nametags! 😀

Congratulations to RICH HAAKE,

new Sapphire Life Master!

St. Louis Spring Sectional

May 15-17, 2020

Blanchette Park Memorial Hall

1900 West Randolph

St. Charles, MO 63301

CANCELLED

Free Parking
Terrific Hospitality
Lower I/N Entry Fees
Half-Price Entries for Students (restrictions apply)
Guest Speakers Friday & Saturday
299er Pairs Friday and Saturday
One Session Stratified Open Pairs Friday Aft.
One Session Stratified Open Swiss Teams Friday Eve
One Session Stratified Open Swiss Teams Saturday Morning
Stratified Open Pairs Saturday Aft & Eve
2-Session Stratified Open Swiss Teams Sunday
2-Session Stratified 299er Swiss Teams Sunday

Click here for full schedule.

Tournament Director: Rick Beye
Tournament Chair:  Mike Carmen macrtd@gmail.com
Partnerships: Phyllis Siegel unit143pship@gmail.com




Youth Bridge Camp

June 21-27, 2020

Lake Williamson Retreat Center

Carlinville, Illinois

For students entering 6th-10th grade in the fall

"Our camp features an interactive, "cards on the table" style of learning that engages students as soon as they sit down at the table. All skill levels are welcome and catered to with small class sizes focusing on the tips and tricks that will help them improve no matter their level of bridge expertise. The camp has a beautiful lake for canoeing and swimming; and we also manage to squeeze in activities like black-light dodgeball, archery, and s'mores cooked on a bonfire. Meals are served buffet style and the accommodations are air conditioned."

Click here for details

St. Louis

Gateway to the West Regional

August 17-23, 2020

Renaissance Hotel

St. Louis, Missouri

. Great Hospitality Mornings & Post Afternoons thru SAT

. Starting Times 10 am, 2:30 pm, & 7:30 pm

. Most Main Events 10 am & 2:30 pm

. NEW: Daily I/N 299er Pairs Mon - Sat (replacing 499er pairs)

o Mon 2:30 pm & 7:30 pm

o Tue thru Sat 10 am & 2:30 pm 2-Session

. Evening Zip Swiss Team Sat 7:30 pm

. 2-Session Evening Stratified Swiss Thu & Fri

. Gold Rush Pairs Tue, Thu, & Fri

. Regional Side Games, Knockouts and Stratified Swiss

. Only Swiss Teams Events on Sun

o Bracketed Swiss (0-3000)

o A/X/Y Swiss (0-4000/4000-6000/6000+)

Click HERE for 2-page tournament schedule

NOTICE: 2020 Datebook Changes

The Unit Games scheduled for the evenings on April 17 and May 29 will now be held in the mornings.

Upcoming Events at Area Clubs

Be sure and take advantage of the many classes offered thoughout the area to help improve your game. Also let your friends know about the classes geared to beginners.

*****

June 12-13: St. Louis Bridge Center welcomes Robert Todd for 3 classes:

Friday, 2 - 4:30 PM: Modern Preempts

Saturday, 9:30 am - noon: Slam Bidding

Saturday, 1 - 3:30 pm: Finesses and More!

Click here to see flyer for more information

Check participating locations.

Unit 143 added the following new members last month:

Bonita Jones

Celeste Williams

Richard Wissbaum

Welcome them when you meet them at the table.

Unit membership is

1253

As a courtesy to our players, we will publish game cancellations of Edwardsville, IL Unit 223 games in the banner header if there is inclement weather.

It is with sadness that we note the passing of

Cathy Galan on March 10, click here for obituary.

Gail Hawkins on March 22, click here for obituary.

Jane Rouse on March 24, click here for obituary.

Jane O'Shaughnessy on March 27, click here for obituary.

We will publish names of Unit members who pass away from us

and link to an obituary. Please notify us.

Unit 143 Board Meeting held on the second Wednesday of each month at

Creve Coeur Government Center Mtg Room 1, 7 PM

Unit Masterpoint Races YTD

Life Master Milestones

Kudos to:

Sanford J Spitzer

*** New Bronze Life Masters ***

*** New Silver Life Master ***

*** New Ruby Life Master ***

*** New Gold Life Master ***

*** New Sapphire Life Master ***

Richard A Haacke

*** New Diamond Life Master ***

*** New Emerald Life Master ***

*** New Platinum Life Master***

*** New Grand Life Master***

*** Other Advancers ***

Gail Birkenmeier

Seth Wallerstein

Louis J Fusz

Bev Golder

Ken McGarrahan

Paul J Lee

Steve Rosen

The Colorado Springs analysis that they call

'Power Rankings'.

Frequently Asked Questions about Power Rankings.

Click here for our unit.

This analysis will continue to be available on the Honor Rolls page;

in the future, you can access from News/Membership Services.

ACBL launches new Learn to Play Bridge

Learn To Play Bridge can now be directly shared with friends and family

over the Internet. Play a hand and share it on Facebook, Twitter or through email!

bridge articles - geared toward the beginner/newcomer bridge player

Fringe Benefits of Bridge? Brainpower!!!
?Playing your cards right can help keep you sharp long after retirement
by Jon Saraceno, ?AARP Bulletin, March 2015
Bridge makes us use our brains.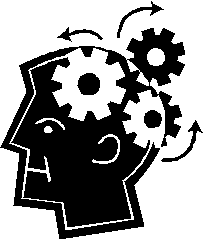 When doctors evaluate games that are most effective in
staving off dementia, bridge is always at the top of the list.
Bridge players are the most successful agers on earth.
Although it cannot cure Alzheimer's, bridge is a wonderful game
to slow the onset and progression of Alzheimer's.
University of CA, Irvine
Institute for Memory Impairments
and Neurological Disorders
***