WELCOME UNIT 143 of

GREATER ST. LOUIS

 

I am sorry to inform the St. Louis area bridge community that both the September I/N Sectional Tournament and the October Sectional have been canceled.  This was mainly due to concerns about the growth of the Delta variant of COVID-19.  We were also concerned about player's resistance to wearing masks which is an ACBL requirement. Face-to-face play at clubs needs to resume to near pre-COVID levels before we can safely resume tournaments.  

During these times when Face-to-Face bridge is not possible, I would recommend online play at BBO with the St. Louis Bridge Center and ACBL offering games that run everyday. Looking forward, we will be making plans to hopefully hold the January 14-16, 2022 Winter Sectional. The regular annual meeting of Unit 143 cannot be held this year in October. We are hopeful to shift the Annual meeting to the Winter Sectional in January.

 

John Welte

President, Unit 143

St. Louis Bridge Center Closed

starting Tuesday, July 27

New temporary on-line schedule is below.

Most of you have heard that the County government has placed a new mask mandate in place. Remaining open is an option, but the Board believes that the majority of our membership, though we acknowledge that not all, would prefer we go online until the mandate is lifted.  It is not likely to be long.  Running a game at the CENTER AND ONLINE is not advisable.  

 

Thanks in advance for your support of our decision and your promise to return to the Center when we open again.

 

Our schedule will be as follows until further notice.

 

Starting Tuesday July 27, this is our new temporary schedule for online play.

                Monday thru Friday – 10:00am & 2:30pm - open & 499er

(starting September 20, the 2:30pm game is changing to 1:30pm)

                Saturday & Sunday – 1:00pm – open and 499er

                Tuesday 6pm – open

                Wednesday 7pm – open Fast Pairs

 

 

If you are not currently on BBO and want help signing up, call Janet Vontz (314-803-8808), Phyllis Siegel (314-313-6092) or Beth Percich (314-306-3368).

 

Spread the word to your bridge partners and friends.

 

ACBL Special Events On-line Schedule

SILVER LININGS WEEK - September 20-26

Double masterpoints, all SILVER!

NOTICE

The Unit Board has made the difficult decision to cancel both the September I/N tournament and the October sectional tournament due to the concerns with the Delta variant of COVID, and concerns over the ACBL Mandatory requirements for holding any tournament at this time.

Congratulations to new SAPPHIRE Life Master

Allyson Wolfe!!!

Notice: The membership directory page now has the capability of requesting and receiving (via email) a full directory listing. The Unit will no longer be printing the Membership Directory.

CONDUCT and ETHICS Issues

Most of us want to play the game of duplicate bridge honestly. When you play against an opponent you suspect is not playing in accordance with the Laws, or violating the Code of Disciplinary Regulations, please file a Player Memo. This can be found by clicking the "Conduct and Ethics" link under Unit 143 Governance.

You may also privately text the game director, but making a public accusation is in itself a violation of the CDR, so please be careful to report suspicious conduct properly.

AREA CLUB CHANGES

Jeffco Bridge Club and J's Bridge Pad clubs have been shut down. A new club listed as South County Games has been organized playing at DuBowl Bowling Alley at 2711 Lemay Ferry Road in Mehville. Director is Jay Shah. The scheduled games are shown on the Clubs>Schedules page under South County Games.

Notice of ACBL Unit 143 Director Changes

Ken Obrecht, Mark Zellmer and Don Chase were appointed to replace John Levis, Doug Larson and Jay Shah respectively. There is one open position on the board.




😀 In the spirit of friendliness at our games, please try to always wear your nametags! 😀

Upcoming Events at Area Clubs

Be sure and take advantage of the many classes offered thoughout the area to help improve your game. Also let your friends know about the classes geared to beginners.

*****

St. Louis Bridge Center

Saturday morning bridge lessons with Phyllis at the St. Louis Bridge Center

Classes are 10am till noon and the cost is $10 per class

All must be vaccinated and wear a mask the entire time.

Contact Phyllis to sign up psiegeltennis@yahoo.com or 314-313-6092

 

Sept 18. Opening weak or strong

Weak twos, preempts, strong 2C

Sept 25. to slam or not to slam

Blackwood, 1430, or Gerber

Wednesday Evenings:

Sept 22 - Nov 3 - Learn to Play Bridge with Phyllis

Wednesday nights 6-8 pm

click here for details

Check participating locations.

Unit 143 added the following new members last month:

Terri Denicke

Jane E West

Unit membership is 1142

As a courtesy to our players, we will publish game cancellations of Edwardsville, IL Unit 223 games in the banner header if there is inclement weather.

It is with sadness that we note the passing of

Brenda Hoffman, August 21, click here for obituary

Margery Sincoff Goldberg, September 4, click here for obituary

Lou Anne Winters, September 7, click here for obituary

We will publish names of Unit members who pass away from us

and link to an obituary. Please notify us.

Unit 143 Board Meeting held on the second Wednesday of each month at

Creve Coeur Government Center Mtg Room 1, 7 PM prior to 2021.

Starting in 2021, these meetings are held the second Wednesday of each month at 7 PM on-line via ZOOM.

All Unit Members are welcome to join the meeting.

Next meeting: Wednesday, Oct 13, 7:00 PM

Join Zoom Meeting
https://us02web.zoom.us/j/8569 8880748?pwd=NlVheWFhNGFRMm16Wl R4SmIrc2lUdz09

Meeting ID: 856 9888 0748
Passcode: 119198


Unit Masterpoint Races YTD

Life Master Milestones

Kudos to:

*** New Bronze Life Masters ***

Kae Williams

*** New Silver Life Master ***

*** New Ruby Life Master ***

*** New Gold Life Master ***

*** New Sapphire Life Master ***

Allyson Wolfe

*** New Diamond Life Master ***

*** New Emerald Life Master ***

*** New Platinum Life Master***

*** New Grand Life Master***

*** Other Advancers ***

Susan B Miller

Sally Sprowls

Peter E Fuerst

Brenda R Gay

The Colorado Springs analysis that they call

'Power Rankings'.

Frequently Asked Questions about Power Rankings.

Click here for our unit.

This analysis will continue to be available on the Honor Rolls page;

in the future, you can access from News/Membership Services.

ACBL launches new Learn to Play Bridge

Learn To Play Bridge can now be directly shared with friends and family

over the Internet. Play a hand and share it on Facebook, Twitter or through email!

bridge articles - geared toward the beginner/newcomer bridge player

Fringe Benefits of Bridge? Brainpower!!!
?Playing your cards right can help keep you sharp long after retirement
by Jon Saraceno, ?AARP Bulletin, March 2015
Bridge makes us use our brains.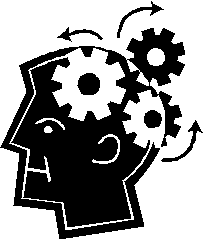 When doctors evaluate games that are most effective in
staving off dementia, bridge is always at the top of the list.
Bridge players are the most successful agers on earth.
Although it cannot cure Alzheimer's, bridge is a wonderful game
to slow the onset and progression of Alzheimer's.
University of CA, Irvine
Institute for Memory Impairments
and Neurological Disorders
***