WELCOME UNIT 143 of

GREATER ST. LOUIS

Thank you for visiting our website designed for bridge players. Check out our club schedules and play often. You are bound to meet wonderful players and may just start a new partnership! Don't forget to check the calendar for special days with more masterpoints.

Enjoy your games!

Becky Hubert, President

St. Louis Gateway to the West Regional

August 13 - 19, 2018

Brand NEW Schedule Good for I/N's & Entire Field

2-Session Prime Time Events now at 9:30 AM and 2 PM

Evening Events at 7 PM

FREE Newcomer Lesson (10 am - 12 pm) & Blackpoint Game at 1 pm on Mon

299er I/N Pairs All Sessions Mon - Sat

Three Gold Rush Pairs (0-750) & A/X Pairs on Tues, Thurs, & Fri

Two 3-Session Evening KOs

Two 4-Session Prime Time KO's

Four Bracketed Swiss, 2-Session, Daytime Events

Barometer Pairs (Qualifying) & BCD Pairs on Sat

New Combo Pairs/Teams Event Sat Evening

2-Session A/X/Y Swiss & Bracketed Swiss (0-3000) on Sun

Click HERE for complete two-page schedule

Thanks to all who participated in the 299er Tournament on Saturday, March 24 & Sunday March 25, 2018

Thanks to tournament chair Mark Ziegelman and director Beth Percich for all their hard work that resulted in a successful event.

Congratulations to all the masterpoint winners.

Click here for pictures

St. Louis Spring Sectional

May 18 - 20, 2018

All I/N Pairs games are 299er Games

All Sunday Events, both Swiss & I/N Pairs, include lunch.

(I/N Pairs lunch is available from 1:15 pm to 2 pm)

Click HERE for complete schedule

Effingham Pioneer Sectional

April 6 - 8, 2018

Join our Illinois neighbors for their Spring Sectional at

Ron Diehl Center, 1906 S. 4th Street, Effingham, IL

Click HERE for event schedule, partnership, and driving directions

2018 Youth Bridge Camp

Sunday, June 24 - Saturday, June 30, 2018

Lake Williamson Center, Carlinville, IL

Click here for Camp activity schedule and registration information

Check participating locations.

Unit 143 added the following new members last month:

Berla Bieller

Terry Blake

Kathleen Kornberger

Frances Raniere

Welcome them when you meet them at the table.

Unit membership is

1348

As a courtesy to our players, we will publish game cancellations of Edwardsville, IL Unit 223 games in the banner header if there is inclement weather.

4/10/2018 Joyce Weinstein, mother of Sue Perez obit here

4/14/2018 Gerry Berndsen, 1970 Player of the Year obit here

We will publish names of Unit members who pass away from us

and link to an obituary published in the St. Louis Post Dispatch. Please notify us.

It was brought to our attention that we missed announcing

Unit member Kathy Ryan's passing on October 14, 2017. Click here for her obituary.

Unit 143 Board Meeting held on the second Wednesday of each month at

Creve Coeur Government Center Mtg Room 1, 7 PM

Review the recent Unit 143 IRS filing for 2015: Form 990-EZ

This is the current filing posted Mar. 2017.

Unit Masterpoint Races YTD

Life Master Milestones

Kudos to:

Betty Goran

Michael Schneider

*** New Bronze Life Masters ***

Carolyn Kribben

*** New Silver Life Master ***

Don McLean

*** New Ruby Life Master ***

Julie Woods

*** New Gold Life Master ***

Ronnie Frank

Charles Starovasnik

*** New Sapphire Life Master ***

*** New Diamond Life Master ***

*** New Emerald Life Master ***

Bob Bainter

*** New Platinum Life Master***

*** New Grand Life Master***

*** Other Advancers ***

Mary Evans

Dr. Morton Lynn

Nancy Matheny

Frances Murphy

Bob Barley

Janyce Beyer

Joe Fleagle

Kiran Khanna

Linda Whitaker

Les Moss

Richard Nemanick

Ellen Vosburgh

Lawrence White

Jennifer Cole

Elizabeth Mayer

Cathy Paulsmeyer

Joan Poos

The Colorado Springs analysis that they call

'Power Rankings'.

Frequently Asked Questions about Power Rankings.

Click here for our unit.

This analysis will continue to be available on the Honor Rolls page;

in the future, you can access from News/Membership Services.

ACBL launches new Learn to Play Bridge

Learn To Play Bridge can now be directly shared with friends and family

over the Internet. Play a hand and share it on Facebook, Twitter or through email!

bridge articles - geared toward the beginner/newcomer bridge player

Fringe Benefits of Bridge? Brainpower!!!
Playing your cards right can help keep you sharp long after retirement
by Jon Saraceno,  AARP Bulletin, March 2015
Bridge makes us use our brains.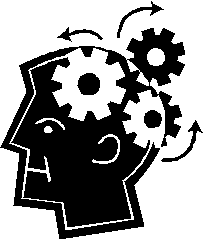 When doctors evaluate games that are most effective in
staving off dementia, bridge is always at the top of the list.
Bridge players are the most successful agers on earth.
Although it cannot cure Alzheimer's, bridge is a wonderful game
to slow the onset and progression of Alzheimer's.
University of CA, Irvine
Institute for Memory Impairments
and Neurological Disorders
***