On to Reno for 9 District 8 Pairs
2011 NAP

Congratulations to the winners and runners-up in District 8's annual North American Pairs. The event, conducted in three separate flights, was open to all District 8 members who qualified in club-level NAP games earlier this summer.
The top two pairs in each flight won travel awards to Memphis TN in March 2012 to represent District 8 in the national finals of their respective flights. The third-place pair in each flight also qualified for the national finals, but receives no ACBL travel award.
Overall winners and final scores are listed below. Included are links to the hand records (afternoon and evening) and the recap sheets from both sessions in each flight. The recaps' board-by-board results are displayed in traveler-style format. The recap sheets also include the masterpoint awards.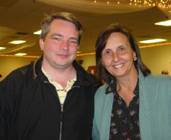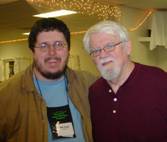 FLIGHT A (Open) -- 13 tables Recaps: Afternoon Evening
1 - Nate Ward - Karen Walker, Champaign IL -- 368.5
2 - Will Engel, Freeport IL - John Startzel, Cherry Valley IL -- 343.5
3/4 - Lee Hastings - Mark Boswell, St. Louis -- 341.5 (winner of 3/4 tiebreaker)
3/4 - Mark Kessler, Springfield IL - Colby Vernay, Lacon IL -- 341.5
5 - Kathy Safranski - Mike Carmen, St. Louis -- 340.5
6 - Ron Sholes, Springfield IL - Richard Brummer, Effingham IL -- 339
7 - Rich Whitsitt - Jack Snyder, St. Charles IL -- 332.5
8 - Steve Brauss - Dennis Spencer, St. Louis – 332
9 - Ralph Behrens - Rod Beery, St. Louis -- 326.5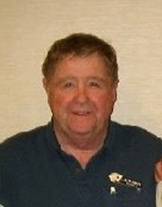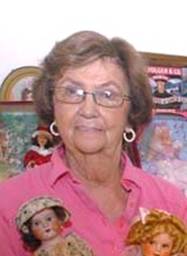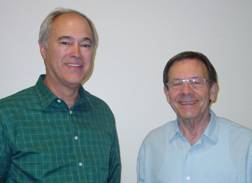 FLIGHT B (0-2000) -- 20 tables
Recaps: Afternoon (Sec B Sec D) Evening (Sec C Sec D)
1 - Al Wagner - Mary Niehaus, Danville IL -- 534.2
2 - Doug Steele, Seymour IL - Jim Slaughter, Champaign IL -- 530.09
3 - Lucille & David Jenkins, Rockford IL -- 520.12
4 - Doug St. John, Rockford IL - Thomas Hardy, Huntley IL -- 519.34
5 - Pat Moos - Rich Pestien, Peoria IL -- 517.5
6 - Dennis Moll - Ann Schuyler, Bloomington IL -- 516.14
7 - Donald Chase - Wojciech Golik, St. Louis -- 506.49
8 - Farid Azzam - Marie Sander, St. Louis -- 500.76
9 - Bernie Riley - Craig Billner, Pekin IL -- 495.94
10 - Keith & Marcy Meyer, Long Beach IN -- 493.88
11 - Dan Faulkner, Monticello IL - Gary Dell, Champaign IL -- 492.83
12 - George Jones - George Marvin, St. Louis -- 491.92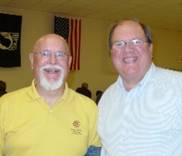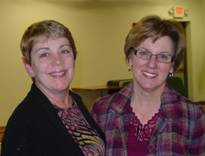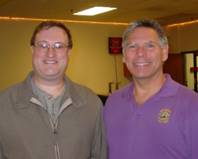 FLIGHT C (0-500 non-LM) -- 11.5 tables Recaps: Afternoon Evening
1 - William Maack, O'Fallon MO - Ralph Britton, Wentzville MO -- 259.75
2 - Martha Hanley, Chesterfield MO - Elizabeth Meteer, Wildwood MO -- 254.5
3 - Geoffrey Hadlock, Winona Lake IN - Michael Heimann, North Webster IN -- 248.63
4 - Mary Fort - Becky Hubert, St. Louis -- 244.75
5 - Atul Hajela - Louise Koenigsfeld, St. Louis -- 242.13
6 - Virginia Lang - Patricia Lloyd, Springfield IL -- 240.31
7 - Mark Ziegelman - Robert Griffin, St. Louis -- 228.00
8 - Becky Groeninger - Shirley Coville, Springfield IL -- 226.00